Archive for the 'Colours' Category
Comments Off on Tiptoe Through the Tulips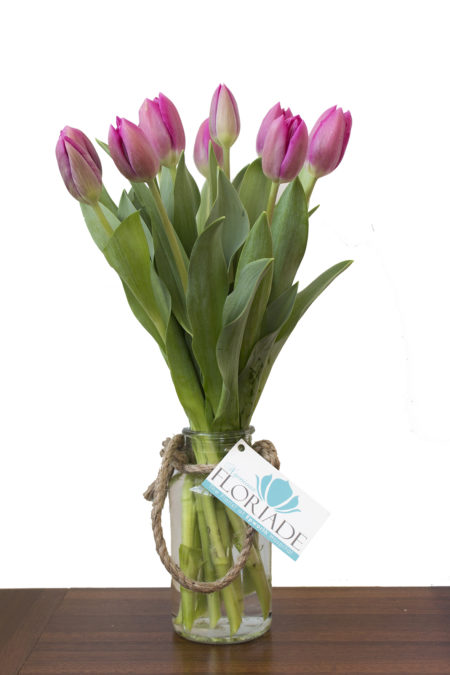 Blooming in the Spring, the graceful and simple tulips blossoms appear in all colours. "A tulip doesn't strive to impress anyone. It doesn't struggle to be different than a rose. It doesn't have to. It is different. And there's room in the garden for every flower." – Marianne Williamson
Around the world people love tulips for many different reasons; the Victorians consider it a symbol of charity while the Turkish grew the flower as a symbol of paradise on earth. The Ottoman Empire plants the tulip bulb to remind them of heaven and eternal life. Over time, the dominant symbol of the tulip is its link to love and passion.
The different colours of a tulip also contribute different meanings:
A yellow tulips can symbolize unrequited love, but also hope, friendship and cheerful thoughts White tulips convey neutrality and forgiveness The purple tulip is linked to royalty and regality The red tulip is a symbol for "perfect love" from the Turkish legend of a Prince in love, and this is also the flower for the 11th Wedding Anniversary Pink tulips are linked to a less intense love as well as happiness and confidence
With all of the different colours, meanings and sentiments associated with the tulip, it is no wonder than their popularity remains. As one of the most loved flowers, a bouquet of tulips is sure to delight and enchant their recipient with their beauty.
Visit is in store or on our website to get your own bouquet: https://www.ngenious.com.au/
Comments Off on Winter Promotion: Tulips Mania!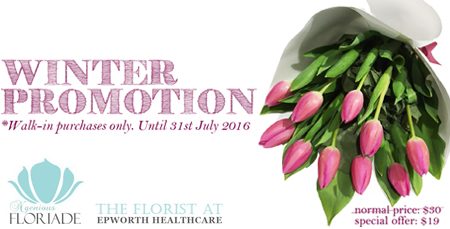 We love being the messenger of good news! At Ngenious Floriade, we are pleased to announce a fantastic Winter Promo on our stunning tulips. These beauties are so in season right now and for just $19 per bunch, they're hard to resist. So brighten up your Winter and visit us today for your fresh tulips. Be sure to 'like' us on Facebook and mention this advertisement to receive the offer!